The McKittrick Hotel/Emursive Productions
Art Direction & Design


The McKittrick Hotel is home to the Emursive experience Sleep No More, Manderley Bar, Gallow Green & The Club Car (formerly known as The Heath).
Marketing Campaigns

The McKittrick Hotel held many events that took place throughout the entirety of the building. With no external paid advertising the email blast was the main form of communication with guests.


Susan Hill's The Woman In Black printed collateral.
Socially-driven Design

While email is The McKittrick's main form of communication with their guests, social media is a powerful tool as well. Campaign creative often spanned across digital, print, social media and video.

Speakeasy Magick digital & printed collateral.
McKittrick Parties

Custom artwork for the various parties that encompassed the entirety of the building.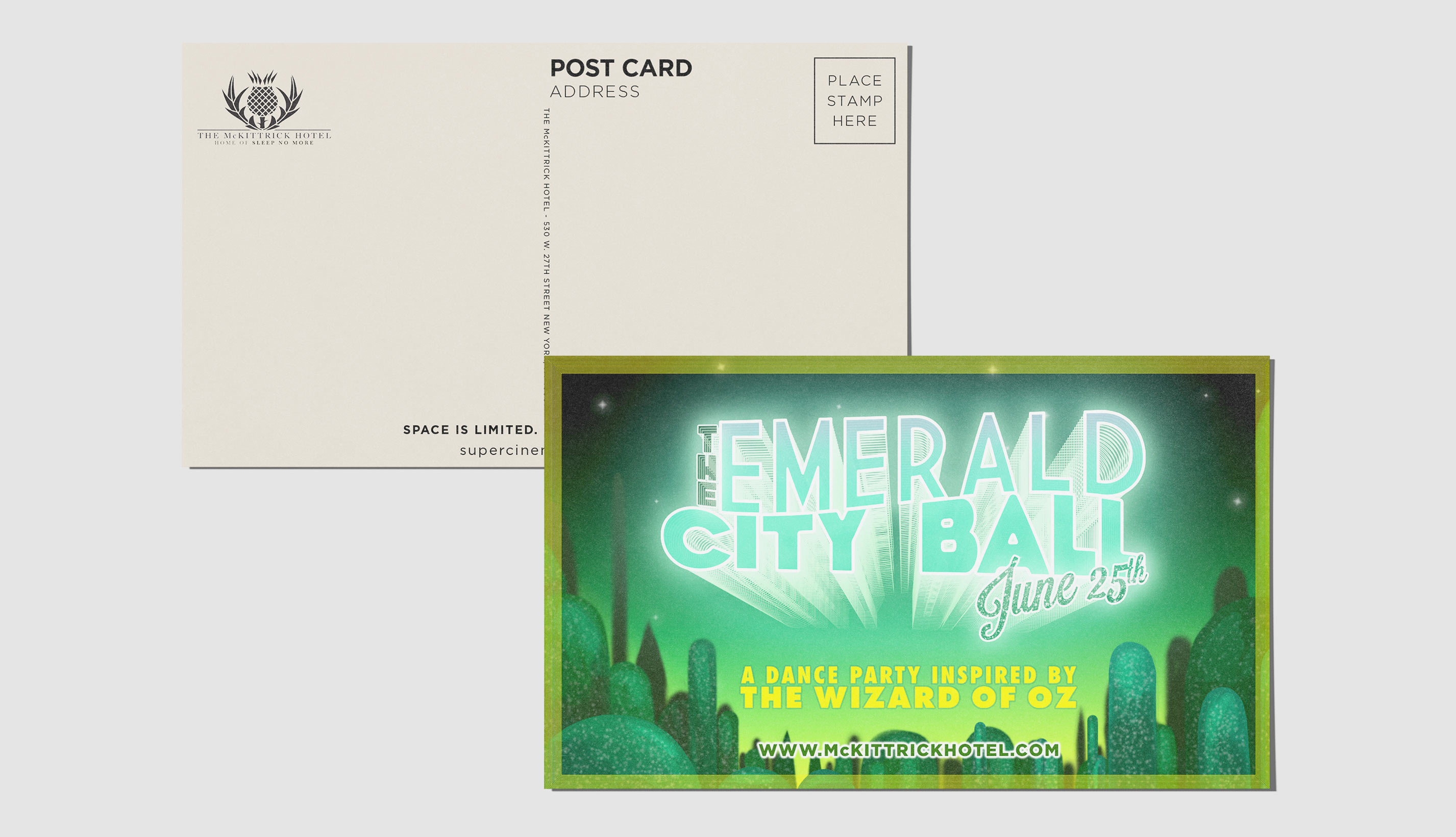 McKittrick Entertainment

Custom artwork for live performances at the various McKittrick properties. Designed to live within the world of The McKittrick.
Additional artist info: Courtney Brown(Illustrator), Cesar Hawas (Creative Director), Derrick Belcham (Director)